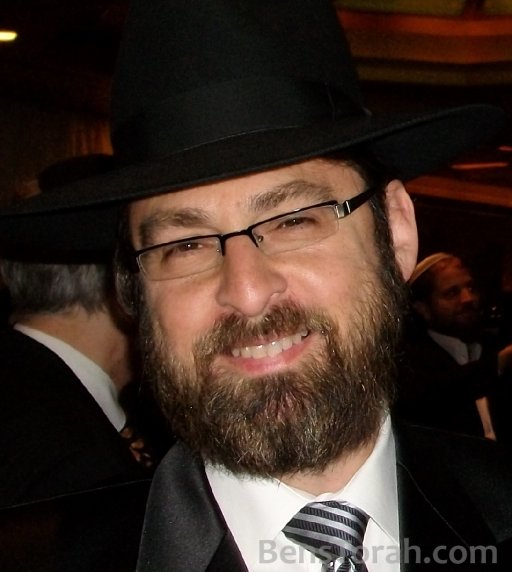 About Us Rabbi Jay Yaakov Schwartz
Rabbi Jay Yaacov Schwartz, a popular community Torah educator, Rav and psychologist from Ramat Beit Shemesh Israel, will be the featured speaker over Shabbat Chazon and Tisha B'Av at Congregation Shaaray Tefilah.  Rabbi Schwartz made aliya with his family from Lawrence in 2012.  Prior to making aliya, Rabbi Schwartz served for many years as the Hospital Rabbi of South Nassau Community Hospital.  He also served as Community Rabbi at Young Israel of Oceanside in Long Island, and Congregation Ohav Sholom on the Upper West Side.   
In Israel, Rabbi Schwartz is the Director of Spiritual and Pastoral Counseling Training Programs at the Family Institute of Nevey Yerushalayim and is the Director of Mosdot Kanfey Shemesh, an organization that provides marital and family counseling, bikur cholim and chaplaincy services, as well as charitable assistance to families in both New York and Israel.  He is also currently organizing a kehila in the newly developing Mishkafayim section of Ramat Beit Shemesh.   
Rabbi Schwartz is a frequent guest lecturer at Torah gatherings in Ramat Beit Shemesh and served this year as the Israeli Scholar in Residence, together with his wife, Chani, with the TourPlus Pesach program at the Ma'aleh HaChamisha Resort outside of Yerushalayim.  His popular Aliya Journal blog, entitled Aliya Im Neshama, has been featured in Jewish publications such as The Jewish Press, Five Towns Jewish Times and HaModia. 
He has highlighted the kinot services at Congregation Shaaray Tefilah as a guest speaker on Tisha B'Av day since 2006.  This year he will also be speaking Shabbat Chazon morning and will be delivering a shiur prior to Mincha on Shabbat afternoon, Erev Tisha B'Av.  His style of providing profound Torah insights as well as historical and biographical sketches and Jewish intellectual history has been well received, and will soon be featured in written form in a volume that Rabbi Schwartz is currently working on.  
While in New York, Rabbi Schwartz has been invited to make a special presentation to members of the professional and lay leadership of the UJA Federation NY and its Caring Commission, regarding his groundbreaking work training Orthodox Jewish chaplains at Israel's major hospitals, an effort which is funded in part by UJA Federation NY, Family Institute Nevey Yerushalayim and Herzog Hospital, Jerusalem.  His students include the rabbinic chaplains at Hadassa Ein Kerem Jerusalem, Sheba Hospital Tel HaShomer, Kaplan Hospital Rechovot, HaEmek Hospital Afula, Asaf HaRofeh Petach Tikva and others.   Last year, during the Gaza War, his efforts in aiding the soldiers at various hospitals, including facilitating many visitors who provided direct support from families abroad, was highlighted in the Israeli and American Jewish media.  
He will be teaching and having personal appointments in the Catskills over Shabbat Nachamu weekend. 
For more information, or to schedule a personal meeting or counseling session during his visit, please contact Rabbi Schwartz at rjyschwartz@gmail.com.  
Rabbi Jay Yaacov Schwartz, L.M.S.W.
Founder & President
Kanfey Shemesh/Beis Avroham Center
104/4 Nahar Hayarden
Ramat Beit Shemesh, Israel
Cell Phone:  050 7095523
rjyschwartz@gmail.com
www.kanfeyshemesh.org

New York Office:
P.O. Box 249
Cedarhurst, NY 11516
stats